Thousands Of Palestinians In Ramallah And Jerusalem Are Clashing With Israeli Police
Palestinian activists are calling it the largest protest in the West Bank in years.
Updated — July 24, 6:56pm ET:
They're calling these largest protests for decades, #Palestine hasn't witnessed such numbers last 13 years #48kMarch
The clashes started after thousands of Palestinians marched to the Qalandia checkpoint, the main point of entry and exit for Palestinians between Jerusalem and the West Bank, to protest the Israeli military campaign in Gaza that has killed more than 750 Palestinians since July 8. Israeli police fired tear gas to disrupt the protesters, and witnesses reporting hearing stun grenades and gunfire, according to Haaretz. Ambulances gathered at Qalandia to bring wounded Palestinians back to Ramallah for care. It is not yet clear exactly how the protesters died.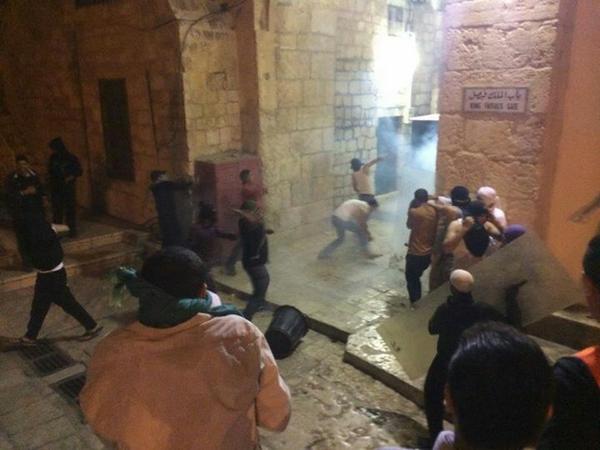 Israel News Feed @IsraelHatzolah Follow
BREAKING PHOTO: Serious clashes in Jerusalem old city now as well, Israeli forces on scene – @sariorabi
Read more: http://buzzfeed.com/miriamberger/thousands-of-palestinians-in-ramallah-and-jerusalem-are-clas